One of the Australian icon, taken in Dubbo Taronga Plain Zoo.
7 favoritings, 111 views as per 30/10/11
The koala gets its name from an ancient Aboriginal word meaning "no drink" because it receives over 90% of its hydration from the Eucalyptus leaves (also known as gum leaves) it eats, and only drinks when ill or times when there is not enough moisture in the leaves. ie during droughts etc.
The koala is the only mammal, other than the Greater Glider and Ringtail Possum, which can survive on a diet of eucalyptus leaves.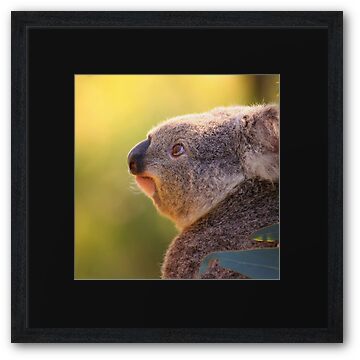 Canon 50D and 100-400mm
Challenge winner "Depth of Field" Australia At Large – Feb 2013
Challenge winner "Marsupials" Absolute Clarity – April 2013
Featured in:
- Animal Captions & Confessions
- HIGH QUALITY IMAGES
- Rural NSW