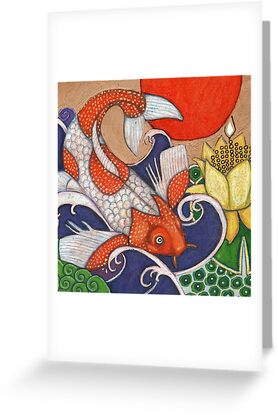 Original artwork sold 2010. Visit www.lynnetteshelley.com to view more of my artwork and artwork sales.
Inspired by Japanese art, this mixed media artwork (oil pastels, colored pencils, marker, liquid gold leaf and copper leaf) measures 14 × 11 inches and is on light orange Canson paper.
View WIPs of this artwork in my redbubble journal.