Original sold 2010
Honu is the Hawaiian word for their green sea turtles. The Green Sea Turtle is the largest hard-shelled sea turtle in the world, and they are currently endangered.
In this artwork, I depicted Honu set against a "garden" of abstracted jellyfish, diatoms and other shapes.
View more of my artwork online at www.lynnetteshelley.com
MIxed Media (liquid gold leaf, acrylics, oil pastels and colored pencil) on blue Canson paper. 25 × 19 inches.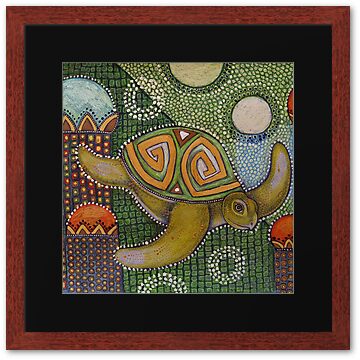 30 favoritings as of March 8 2010