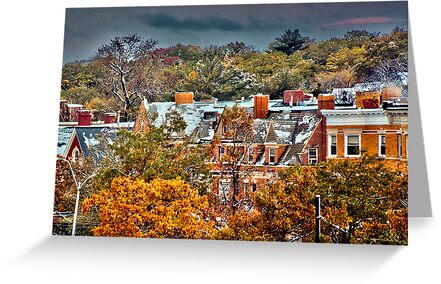 7:30 a.m. , October 30. 2011, Brookline, MA shot from my window after yesterday snow.
Fast 1 shot in Nikon D5000, 18-105, cropped image to avoid all city distraction.
Not much art here , more for for fun of living in New England, I will go out soon for more, but it was to sleeper in the morning and wet in the same time
!