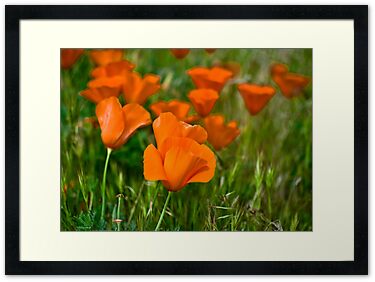 Antelope Valley , CA
Spring – March 2010
Nikon D5000 with 35mm lens at f1.8
The following keywords apply to this work;
antelope, beauty, botany, bright, brilliant, ca, California, clean, close, closeup, colorful, color, countryside, environment, flora, flower, flowers, fresh, green, growth, landscapes, natural, nature, one, orange, outdoor, outdoors, plant, poppies, poppy, poppy's, reserve, seasons, spring, springtime, state, stem, summer, up, valley, vegetation, wild, wildflower and wildflowers, Nayvelt, Luda Nayvelt, Ludmila Nayvelt, LudaNayvelt
!
Antelope Valley, California
22 Oct 2010

Antelope Valley II was featured in the group Wildflowers of North America – 3/day
The California poppy is native to grassy and open areas from sea level to 2,000m (6,500 feet) altitude in the western United States throughout California, extending to Oregon, southern Washington, Nevada, Arizona, New Mexico, and in Mexico in Sonora and northwest Baja California.
It can grow 5–60 cm tall, with alternately branching glaucous blue-green foliage. The leaves are ternately divided into round, lobed segments. The flowers are solitary on long stems, silky-textured, with four petals, each petal 2–6 cm long and broad; their color ranges from yellow to orange, and flowering is from February to September. The petals close at night or in cold, windy weather and open again the following morning, although they may remain closed in cloudy weather. The fruit is a slender dehiscent capsule 3–9 cm long, which splits in two to release the numerous small black or dark brown seeds. It is perennial in mild parts of its native range, and annual in colder climates; growth is best in full sun and sandy, well-drained, poor soil.