14"W x 11"H.
Black india ink on bristol board.
Compositon is made of shaping circles and squares in different ways.
Tiny ink spots are typical of this art form due to surface of paper.
by Lacey Scarbro, Louisiana.
Get this fine art print with your choice of frame and matte…to sophisticate your decor, or give as a gift!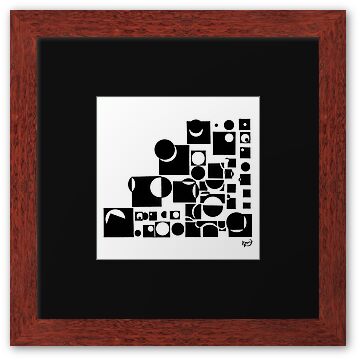 Get the fun poster !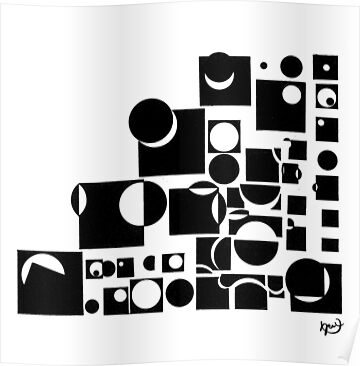 Get the laminate fine art print to show off your classy flair!

Show off your sophistication by sending out this fine art print on greeting cards!