This photo is part of a series with this doll I call Vee. I like working with dolls, because you can actually replace body parts in real life, and you can poke holes in them to make them stay in the pose that you want.
Kickin poster!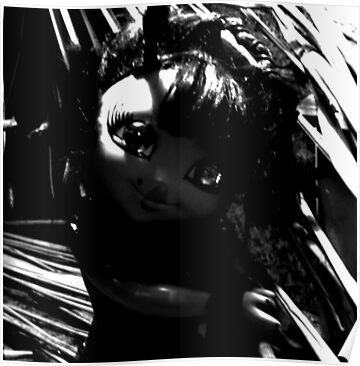 I like to physically alter them before I shoot them, and usually do different poses instead of the same one over and over, but this series is about the same pose using different angles and techniques.
Some people think that the down side to dolls is that they look too plastic (obviously they are), but the only downside to me is that it is harder to express an emotion by body language, and they are not as flexible.
This image is metaphorical. She has a big plastic smile on her face even though her hands are bound.
Take it however you like.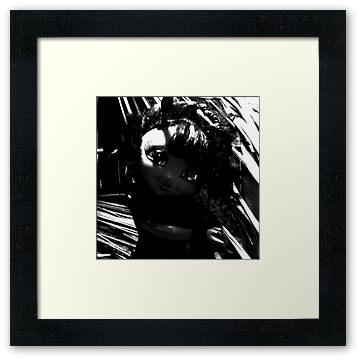 Get a greeting card to send to your friends, or add one to your collection!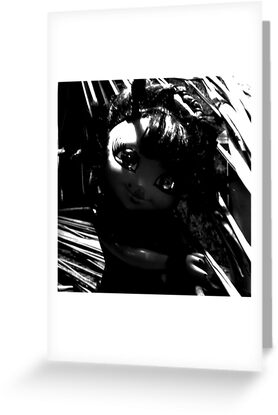 This image is altered only slightly in contrast.