26"H x32"W. Lithograph on slate blue highly textured heavyweight paper.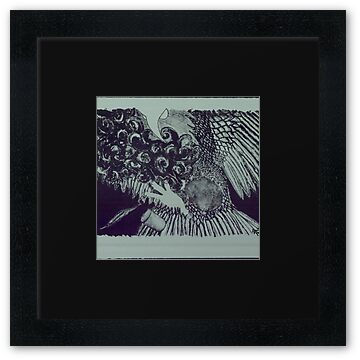 The eagle stalks creating a black cloud above the heads of all of those it releases it's potion upon by uncorking it's bottle. Sometimes it drops one of it's feathers, but you have to be lucky enough to catch it.
Scratches and ink spots are part of the composition.
Edges of paper are torn in true rag paper fashion, and pressed against a black paper background on the original.
Great poster!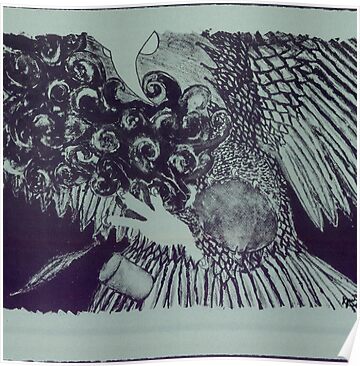 Send as a post card or add one to your collection!