10"H x 14"W. Lithograph on cream rag paper.
The idea here is that there is a relationship between above and below. It's all about balance & the struggle to find it!
I scratched this image in stone one day for twelve hours until my fingers were bleeding. Of course, it took much longer than twelve hours to complete!
All scratches, and ink spots are part of the composition.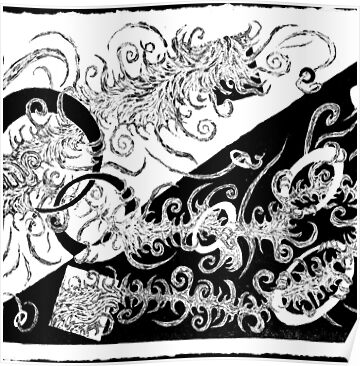 Rag paper is torn and pressed against a black paper background in the original.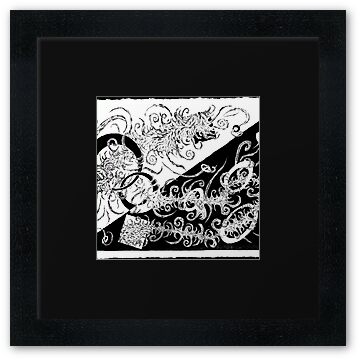 Send as a greeting card to show off your taste in fine art, or add one to your collection!