I'll pull you up,
you nasty weed!
You make me cough,
You make me sneeze
Quick before you set your seed
My skin you itch
My eyes you burn
Flaxleaf Fleabane,
Asthmaweed or Stinkweed
Quick before you set your seed.
Pull you up, you nasty weed
……….
Oh! But you are beautiful
like an undersea thing,
Delicate and intricate
Softly undulating
softly softly setting your seed….
Conyza bonariensis – Flaxleaf Fleabane
A weed that I can't stand the feel or smell of, and the fine hairs are very irritant. The fleabanes are not so good for grazing animals, causing photosensitivity. But everything does have it's own time of beauty, and this weed caught me, as things seem to do, before I was going to pull it up out the back of my work, on the way to the bin.
Fujifilm Finepix S1500 Auto, super macro
Playing with square crop
Pingelly Western Australia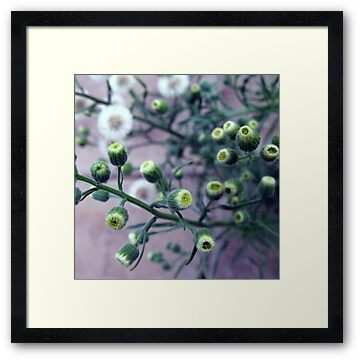 and no, I didn't pull it up after all….!