School was canceled today because the country roads have HUGE drifts of snow . . . am enjoying my 'day off' taking pictures of the birds in my backyard.
This Blue Jay had competition with the squirrels to get the corn and sunflower seeds this morning!! He was pretty aggressive though and got his 'fair share!'
Image taken January 2011 using my Canon PowerShot SX20 IS.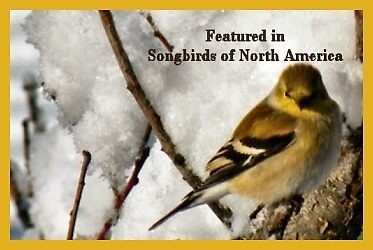 Blue Jay
Cyanocitta cristata ORDER: PASSERIFORMES FAMILY: CORVIDAE
This common, large songbird is familiar to many people, with its perky crest; blue, white, and black plumage; and noisy calls. Blue Jays are known for their intelligence and complex social systems with tight family bonds. Their fondness for acorns is credited with helping spread oak trees after the last glacial period.
White or light gray underneath, various shades of blue, black, and white above.
Blue Jays make a large variety of calls that carry long distances. Most calls produced while the jay is perched within a tree. Usually flies across open areas silently, especially during migration. Stuffs food items in throat pouch to cache elsewhere; when eating, holds a seed or nut in feet and pecks it open.
Blue Jays are birds of forest edges. A favorite food is acorns, and they are often found near oaks, in forests, woodlots, towns, cities, parks.