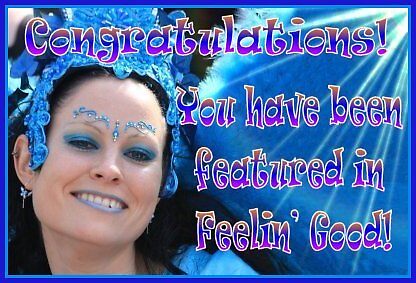 The koala is broadly similar in appearance to the wombat (its closest living relative) but has a thicker coat, much larger ears, and longer limbs. The koala has large, sharp claws to assist with climbing tree trunks. Weight varies from about 14 kg (31 lb) for a large southern male, to about 5 kg (11 lb) for a small northern female. The koala's five fingers include two opposable thumbs, providing better gripping ability. The first two fingers are positioned in apposition on the front paws, and the first three fingers for the hind paws.The koala is one of the few mammals (other than primates) that has fingerprints. Koala fingerprints are similar to human fingerprints; even with an electron microscope, it can be quite difficult to distinguish between the two.
A Koala SkeletonThe teeth of the koala are adapted to their herbivorous diet, and are similar to those of other diprotodont marsupials, such as kangaroos and wombats. They have sharp incisors to clip leaves at the front of the mouth, separated from the grinding cheek teeth by a wide diastema. The dental formula for koalas is
Koalas walk on all four legs when walking on the ground, joey clinging to the backThe brain in the ancestors of the modern koala once filled the whole cranial cavity, but has become drastically reduced in the present species, a degeneration scientists suspect is an adaptation to a diet low in energy.One of the smallest in marsupials with no more than 0.2% of its body weight, about 40% of the cranial cavity is filled with cerebrospinal fluid, while the brain's two cerebral hemispheres are like "a pair of shrivelled walnut halves on top of the brain stem, in contact neither with each other nor the bones of the skull. It is the only animal on Earth with such a strangely reduced brain.It is generally a silent animal, but males have a very loud advertising call that can be heard from almost a kilometre away during the breeding season. Females glean clues regarding a male's suitability as a mate from these calls, showing a preference for larger males. When under stress, koalas may issue a loud cry, which has been reported as similar to that of a human baby. There is little reliable information about the lifespan of the koala, but in captivity they have been observed to reach the age of 18 years.
Females reach maturity at 2 to 3 years of age, males at 3 to 4 years. A healthy female koala can produce one young each year for about 12 years. Gestation is 35 days. Twins are very rare; the world's first confirmed identical twin koalas, named "Euca" and "Lyptus", were born at the University of Queensland in April 1999. Mating normally occurs between December and March, the Southern Hemisphere's summer. A baby koala is referred to as a joey and is hairless, blind, and earless. At birth the joey, only a quarter of an inch long, crawls into the downward-facing pouch on the mother's belly (which is closed by a drawstring-like muscle that the mother can tighten at will) and attaches itself to one of the two teats. Young remain hidden in the pouch for about six months, only feeding on milk. During this time they grow ears, eyes, and fur. The joey then begins to explore outside of the pouch. At about this stage it begins to consume small quantities of the mother's "pap" (formerly thought to be excrement, but now thought to come from the mother's cecum) in order to inoculate its gut with the microbes necessary to digest eucalypt leaves. The joey will remain with its mother for another six months or so, riding on her back, and feeding on both milk and eucalypt leaves until weaning is complete at about 12 months of age. Young females disperse to nearby areas at that time; young males often stay in the mother's home range until they are two or three years old. Photo is taken in LA zoo.