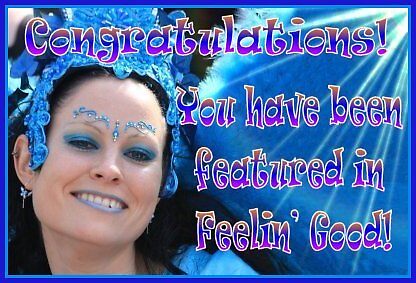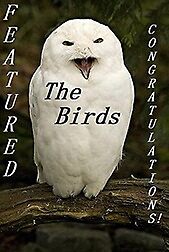 In the back is woodem duck and more colorful in front is mandarin duck. I saw these both together in arboretum on Baldwin lake, Arcadia.
The Wood Duck is a medium-sized perching duck. A typical adult is from 47 to 54 cm (19 to 21 in) in length with a wingspan of between 66 to 73 cm (26 to 29 in). This is about three-quarters of the length of an adult Mallard. It shares its genes with the Asian Mandarin Duck (Aix galericulata).The adult male has distinctive multicolored iridescent plumage and red eyes,with a distinctive white flare down the neck. The female, less colorful, has a white eye-ring and a whitish throat. Both adults have crested heads. When swimming, Wood Ducks bob their head back and forth in a jerking motion, which makes them easy to spot.The male's call is a rising whistle, "jeeeeee"; the females utter a drawn-out, rising squeal, "oo-eek," when flushed, and a sharp "cr-r-ek, cr-e-ek" for an alarm call. The population of the Wood Duck was in serious decline in the late 19th century as a result of severe habitat loss and market hunting both for meat and plumage for the ladies' hat market in Europe. By the beginning of the 20th century Wood Ducks had virtually disappeared from much of their former range. In response to the Migratory Bird Treaty established in 1916 and enactment of the Federal Migratory Bird Treaty Act of 1918, wood duck populations began to slowly recover. By ending unregulated hunting and taking measures to protect remaining habitat, wood duck populations began to rebound in the 1920s. The development of the artificial nesting box in the 1930s gave an additional boost to Wood Duck production.
In the wild, Mandarin Ducks breed in densely wooded areas near shallow lakes, marshes or ponds. They nest in cavities in trees close to water and during the spring, the females lay their eggs in the tree's cavity after mating. The males take no part in the incubation, simply leaving the female to secure the eggs on her own. However, unlike other species of ducks, the male does not completely abandon the female, leaving only temporarily until the ducklings have hatched. Shortly after the ducklings hatch, their mother flies to the ground and coaxes the ducklings to leap from the nest. After all of the ducklings are out of the tree, they will follow their mother to a nearby body of water where they would usually encounter the father, who will rejoin the family and protect the ducklings with the mother.If the father isn't found then it is likely that he may have deceased during his temporary leave. The Asian populations are migratory, overwintering in lowland eastern China and southern Japan.