Featured in…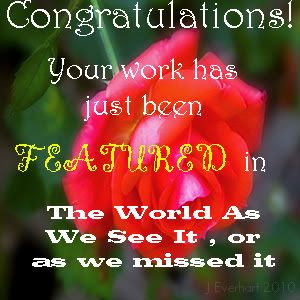 My saying
I shout from east to west
Is somebody there more
Who also walkes
The ways shiely
Dreaming too
For fairy-tales
Somebody whose
eye on poems
On russet landscape
Who would think for storm
What is rushing
Across the field laudly
Who could get wet
From grey heavens
Drops from branches
Prepared for carring fruits
Setting sun into
Horizon with rainfog
Winter in Griffit park — January
Have you ever been in Griffit Park in the winter? Or by a mountains in LA? How is it different in the winter from the summer? Compare and write about each.
Griffith Park in Los Angeles is a large municipal park at the eastern end of the Santa Monica Mountains in the Los Feliz neighborhood of Los Angeles, California. It is one of the largest urban parks in North America. It is the second-largest city park in California, after Mission Trails Preserve in San Diego, and the tenth largest municipally owned park in the United States. It has also been referred to as the Central Park of Los Angeles, but it is much larger and with a much more untamed, rugged character.
After successfully investing in mining, Colonel Griffith J. Griffith purchased Rancho Los Feliz (near the Los Angeles River) in 1882 and created an ostrich farm there. Although ostrich feathers were commonly used in making women's hats in the late-1800s, Col. Griffith created the farm primarily to lure residents of Los Angeles to his nearby property developments. After the property rush peaked, and supposedly spooked by the ghost of Antonio Feliz (a previous owner of the property) he donated 3,015 acres (1,220 ha) to the city of Los Angeles on December 16, 1896.
Afterward Griffith was tried and convicted for shooting and severely wounding his wife in a 1903 incident. When released from prison, he attempted to fund the construction of an observatory, planetarium, amphitheater, a girls camp and boys camp in the park. His reputation in the city was tainted by his crime, however, so the city refused his money.
Girls eating in the mess hall of Griffith Park Girl's Camp, circa 1920In 1912, Griffith designated 100 acres (40 ha) of the park, at its northeast corner along the Los Angeles River, be used to "do something to further aviation." The Griffith Park Aerodrome was the result. Aviation pioneers such as Glenn L. Martin and Silas Christoffersen used it. The aerodrome passed to the National Guard Air Service. The National Guard squadron moved to Van Nuys, and the Aerodrome was demolished, though the rotating beacon and its tower remained for many years. From 1946 until the mid-1950s, Rodger Young Village occupied the area which had formerly been the Aerodrome. Today that site is occupied by the Los Angeles Zoo parking lot, the Gene Autry Western Heritage Museum, soccer fields, and the interchange between the Golden State Freeway and the Ventura Freeway.
Over the years, a number of films were shot in the park.