Best on Full Size
Featured in All That's Archaeology December 29, 2011.
Featured in Christian Churches, Statues and Crosses October 19, 2011.
Featured in Art Universe October 16, 2011.
Featured in Grunge It Up October 2, 2011.
Featured in Artists Universe September 17, 2011.
Featured in Visual Texture September 15, 2011.
Featured in Image Writing September 14, 2011.
Featured in High Quality Images September 14, 2011.
St. John's Church, Harper's Ferry, West Virginia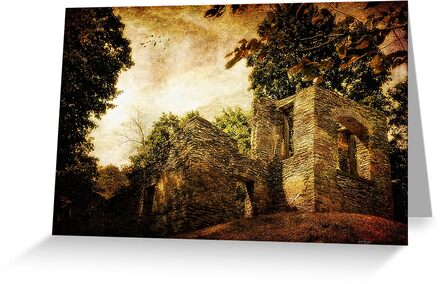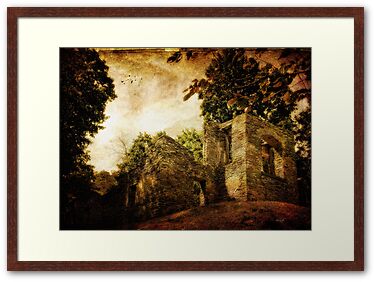 "The Civil War had a profound and disastrous effect on Harpers Ferry, leaving a path of destruction that wrecked the town's economy and forced many residents to depart forever. Because of the town's strategic location on the Baltimore & Ohio Railroad at the northern end of the Shenandoah Valley, Union and Confederate troops moved through Harpers Ferry frequently. The town changed hands eight times between 1861 and 1865." www.TakeMyTrip.com
"St. John's Episcopal Church, which was built in 1852, was used as a barracks and a hospital during this time. It sustained heavy damage. It was rebuilt, but later abandoned when a new Episcopal Church opened in 1895."http://www.nps.gov/hafe/histor yculture/stories.htm
Don't let the scanty information available online fool you. This amazing structure, or what's left of it, still breathes compelling auras of the ominous yet irresistible spirit that it must have held during the tragic years of the Civil War. As a child, my family and I visited Harpers Ferry often. This wonderful old ruin in particular fascinated me, and I can remember playing there among the fallen, autumn leaves … listening intently for the voices of those long gone.
Image taken with the Nikon D300 and the 18-200mm vr Nikon lens September 11, 2010. Aperture f/8.0, shutter 1/200, exposure 0.00, iso 640. Adjustments in Photoshop CS4, Capture NX2, Adobe Camera Raw. My thanks to Skeletal Mess (Jerry Jones), and Lenabem for the textures.