Featured in Grunge It Up July 9, 2012.
Featured in Country Bumpkin September 3, 2011.
Featured in Art Universe June 25, 2011.
Featured in Representational Digital Art February 20, 2011.
Second Place in the "Autumn Equinox" challenge in The Sisterhood October 1, 2010.
Featured in All American Seasons October 12, 2010.
Featured in East Coast Landscapes September 28, 2010.
Featured in Light of Love September 27, 2010.
Featured in REDemption September 21, 2010.
Best On Full Size
The view from the top of Blue Knob Mountain, in Claysburg, PA, USA. Image taken with the Nikon D300 and the 18-200mm vr Nikon lens June 20, 2010 … shutter 1/400, aperture f/10.0, exposure 0.00, iso 500.
Image duplicated in Photoshop CS4 4 times at evals of +/-2 and run through Photomatix Pro for hdr. Textures added in CS4.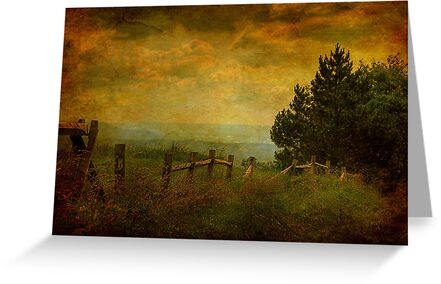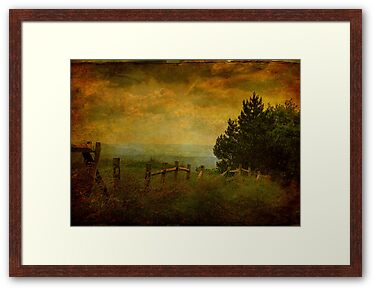 My thanks to Skeletal Mess at Flickr and Florabella for the textures.