Featured in # 1 Artists of Redbubble June 10, 2010.
Featured in All About Lighthouses May 23, 2010.
Featured in PostCard Style May 21, 2010.
Featured in Feel, Don't Copy May 3, 2010.
Featured in 300+ Go Long May 1, 2010.
Best On Full Size
This image is one of many that I was fortunate enough to capture while my dear friend Beve Brown-Clark and I visited with our talented buddies Renee Dawson and Lynda McDonald in Ontario, Canada in April of 2010.
This image was taken in the Presqu'ile Nature Area with the Nikon D300 and the 150-500mm OS Sigma lens, shutter 1/320, aperture f/14.0, exp -0.33, iso 250. Spot metering and one chip color area. HDR created in Photomatix Pro from a single jpeg image and duplicated twice to evals of +/-2 in Photoshop CS4. Textures added in Photoshop CS4.
Focal length 450mm.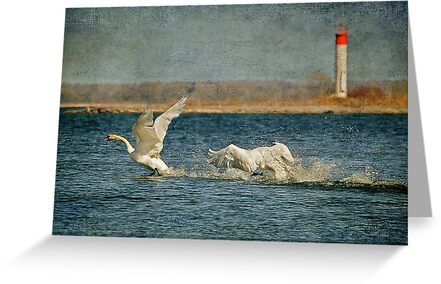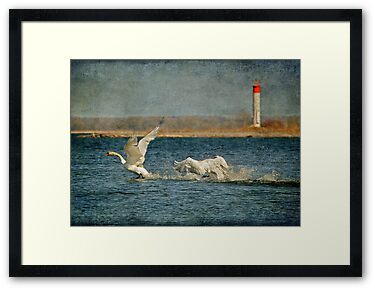 My thanks to Princess of Shadows at Deviant Art and Ghostbones on Flickr for the textures!!