Featured in Let There Be Light June 1, 2011.
Featured in Image Writing August 10, 2010.
Third Place in the "Tunnels Around The World" challenge in Around The World May 25, 2010.
Featured in Passionate About Vintage May 11, 2010.
Featured in REDemption May 10, 2010.
Featured in Art in Math May 2, 2010.
Third Place in "May Group Avatar Challenge" in Tunnel Vision May 2, 2010.
Featured in Architectural Photography May 1, 2010.
Featured in Tunnel Vision April 30, 2010.
Featured in Moody & Evocative April 29, 2010.
Featured in Grunge Photography April 29, 2010.
Best on Full Size
After snapping cherry blossoms all day, we made our way over to the Hard Rock Cafe for a late lunch. I forget how interesting Washington DC can be, and had some fun ducking into unusual spots for a quick capture. This building is, I believe, part of the Post Office … and is directly across the street from the Old Post Office Pavilion.
Image taken in Washington DC, USA, on April 2, 2010 with the Nikon D300 and the 18-200mm vr Nikon lens. Shutter was at 1/60, aperture f/3.5, exposure +0.33, pattern metering, iso 200.
Photoshop work included levels, curves and textures.
This image is also available at Lois Bryan at fine art america in an exciting variety of framing and matting options.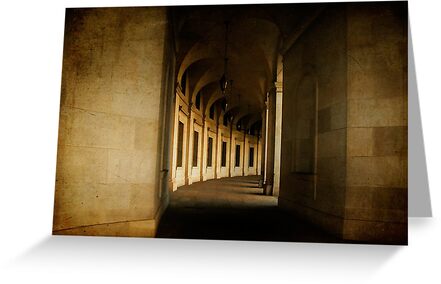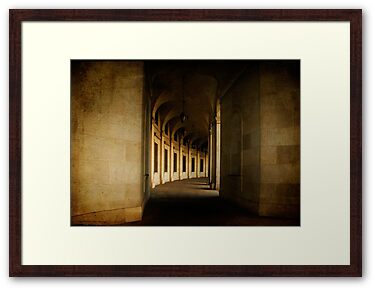 My thanks to Princess of Shadows at Deviant Art for the textures.