Featured in Layered With Texture November 9, 2010.
Featured in Friends of Bangor and North Down Camera Club, Northern Ireland May 5, 2010.
Best on Full Size
A daffodil from my garden … image taken April 3, 2009 with the Nikon D40x and the 60mm Nikon macro / micro lens. Shutter speed 2, aperture f/36.0, exposure +0.67, iso 400, pattern metering. Tripod and on-board flash both used. Lots of post work in Photoshop including dodging and burning, levels, curves and a texture.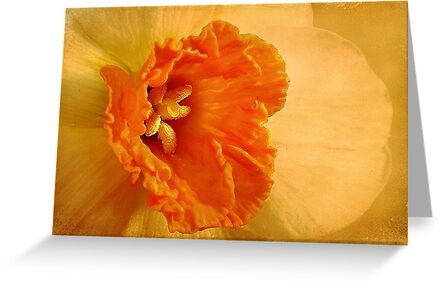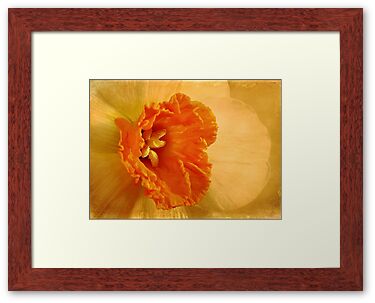 texture courtesy of skeletalmess at Flickr