Featured in Canon vs Nikon April 25, 2010.
Featured in Domestic Art January 8, 2009.
Featured in The Woman Photographer December 31, 2009.
Best on Full Size
An interesting clock we found in a wonderful shop in Bedford, PA called Cabin Fever Gallery the owner of which was kind enough to let me take some fun snaps. I thought this would be a good image to ring out '09.
Happy New Year, everyone!!!!
"Backward, turn backward, O Time in your flight;
Make me a child again just for tonight."
Elizabeth Akers Allen
… a big thanks to my dear friend BillFox256 for finding this fabulous and appropriate quote!!!
Image taken with the Nikon D300 and the 18-200mm vr Nikon lens, shutter 1/60, aperture f/6.3, exp -.33, iso 640, onboard flash used. Post work included removal of background and addition of black, work with levels and a light texture all done in Photoshop.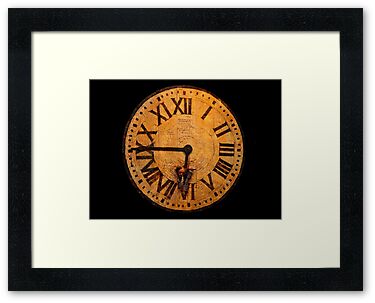 texture courtesy of CGTextures.