This piece took a fair bit of time, involving layers, textures, erasing, smudging, highlighting, etc.
model – K
landscape/model/sky – my own photos
Sometimes we rush life, emotions, events…wanting things to take place over night, but if we just 'wait' while remaining true to ourselves, our spirit, the most glorious gifts will be revealed.
grunge textures were borrowed from this brilliant man
link
this piece is for the most amazing and beautiful woman on the planet and my best friend.
inspired by my favourite painter
john william waterhouse♥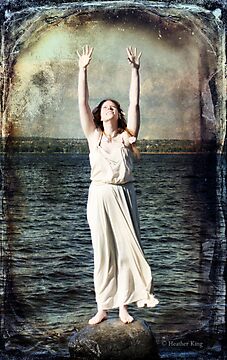 MY FACEBOOK
FACEBOOK!
This image is © Heather King. You may not use this or any of my images (in whole or in part). All Rights Reserved.
Copying, altering, displaying or redistribution of any of these images without written permission from the artist is strictly prohibited.