Mauao (Mount Maunganui) is Tauranga's major landmark. Mauao is the ancient dormant volcano that sits at the end of Mount Maunganui's peninsula. Rising to 232 metres above sea level, the mountain dominates local scenery and provides visitors with a choice of walks. The 3.4 kilometre base track is an easy stroll and there are sea views all the way; Its name, meaning 'caught in the light of the day', comes from the legend in which Mauao was once a nameless mountain, spurned in love by the beautiful mountain Pūwhenua. One night he begged the fairy-like creatures of the forest to drag him to the ocean and end his misery. But the creatures fled as the morning sun's rays struck, and he was transfixed on the spot.
Original pic (taken with trusty Fuji Finepix) given pseudo HDR treatment, noise reduced, balances played with and layered with grunge texture.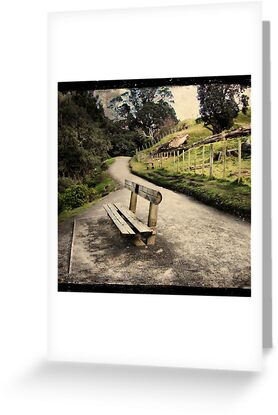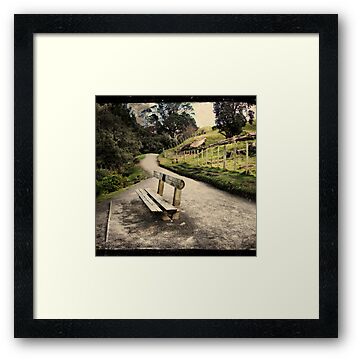 Featured in"Gems" group.
Top Ten "Walkway, Trail, or Path with Benches" group challenge.