I always have peanuts or pecans in my jean's pockets when I'm around my cabin because I feed my ground squirrels and chipmunks so often. Today I looked up from my computer and saw Half Tail walking across the clothesline. He was checking my pockets! Since my animals come to me and I can teach them things … it gave me this idea ….
CHECK OUT MY NEW CHIPPY AND FRIENDS COLLECTION AS A CALENDAR
Also See Jasper and Bear ….
Taken June 6, 2010 – This is not photoshopped. This is straight out of the camera with minor lighting adjustments and cropping.
The Jasper and Bear series…..
Jasper Meets Bear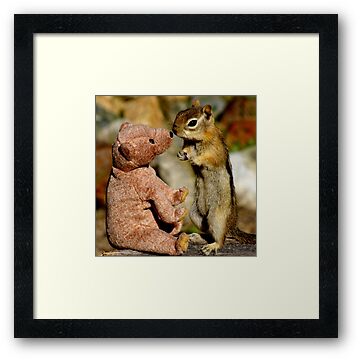 Jasper Tells Bear A Secret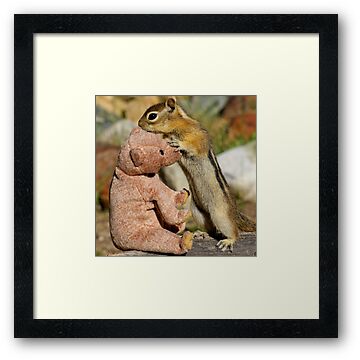 Jasper Teaching Bear To Play Hide-n-Seek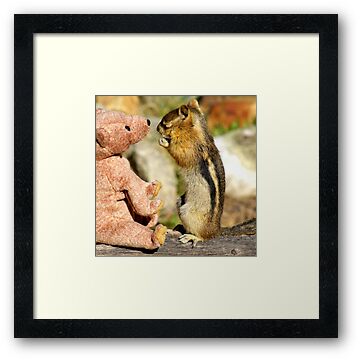 Jasper Like Likes Bear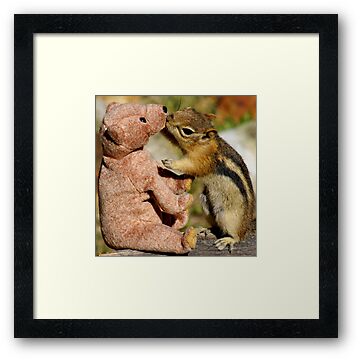 Here's Jasper's Mom, Chippy 'Just Hanging Out'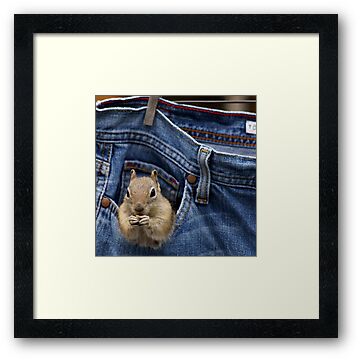 Here's sibling of Jasper's ..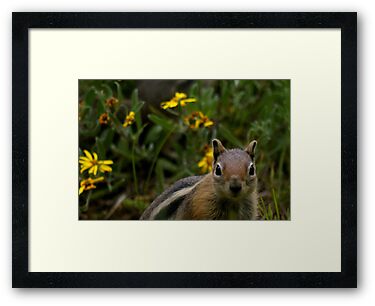 Someone Is Watching You (Chippy & my cat)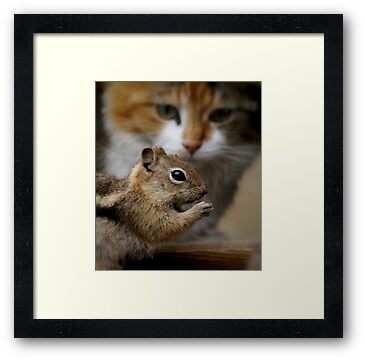 Boy Chip Preparing To Remodel