THE FIRST DANDELION
by Walt Whitman
(1819-1892)
Simple and fresh and fair from winter's close emerging,
As if no artifice of fashion, business, politics, had ever been,
Forth from its sunny nook of shelter'd grass—innocent, golden, calm as the dawn,
The spring's first dandelion shows its trustful face.
_______________________________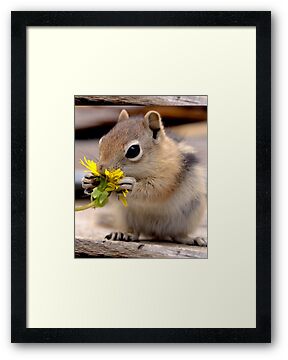 This photo was taken on my wood pile at my cabin in Colorado, USA.
I named this little guy Jacob. He was a few weeks old here. He's a golden mantel ground squirrel and was one of four babies born at the end of June 2009. The mom is Chippy and she's been around my cabin for four summers. The first day the babies came above ground they let me approach them. That had never happened before.
I used a dandelion to reach them at first. Everything was so new that at first they didn't know what to do with it. I ended up playing a gentle game of tug-o-war. Then they realized they could eat it! What you see above is Jacob's first whif as he realized he could munch on it! My left hand is holding the dandelion while I had the camera in my right hand. This is the first in a series of photos …
My website, www.livehonestly.com, is devoted to ending animal & human trafficking/abuse. Stories about all my wild buddies are on my LIVEHONESTLY WEBSITE
(This link will take you out of RedBubble. If you want to cut/paste to visit later go to: http://www.livehonestly.com/chippy.html)
Look for more adventures now that it's the summer of 2010. I have a new series with Jacob's brother, Jasper. Look for Jasper and Bear ….
CHECK OUT MY NEW CHIPPY AND FRIENDS COLLECTION AS A CALENDAR
Here's the baby's Mom, Chippy 'Just Hanging Out'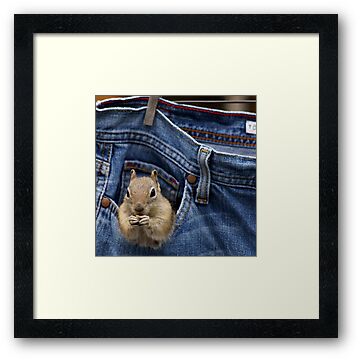 Here's a sibling of the baby..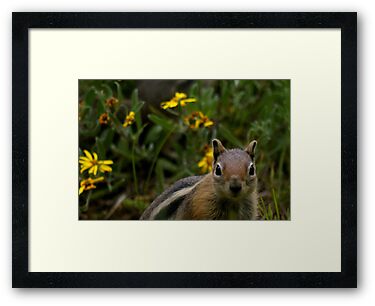 Someone Is Watching You (Chippy & my cat)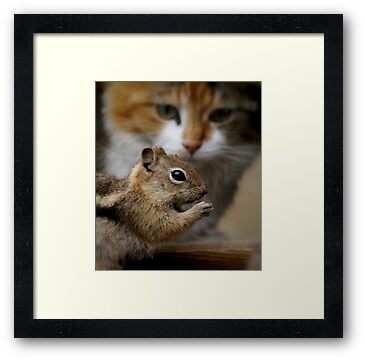 Boy Chip Preparing To Remodel