The iphone case design started with a standard template you can download from Redbubble.…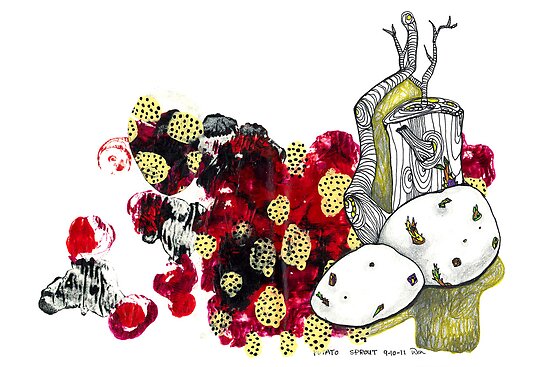 I decided to go with one of my sketch called 'Potato Sprout'. It has quite a lot of detail and a good range of mix media so I'm able to check out the overall printed quality on different medium. Also because I love this drawing to bits!
So after about a good 10 working days wait, my iPhone case finally arrived today from uncommon! And I'm very happy with the quality :)
From the box
A little intro. into Rebbubble+Uncommon in a form a conversation. Cute.
The front packaging looks real slick. Not very environmentally friendly though.
My 'potato sprout' drawing printed with great detail. The quality is Sooo much better the one from zazzle.
The design goes all the way to the side
From inside
Side