It started out with a previous post-it sketch. I'm very fond of this drawing even though its TINY. The pockets in her hair captured the grass in the background. It's fascinating… how it frames it like little stories. If you pop them… ?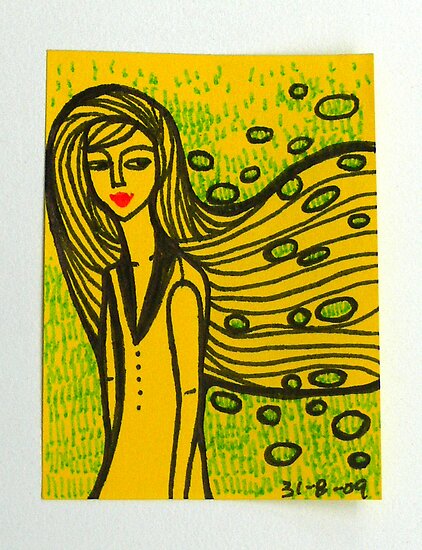 The stories in my mind… remembering my childhood memories. It's beginning to get blurry as I become older, slipping through my fingers… Some are vivid just like yesterday, others may have been fudged or fused with another memory… playing tricks with me. :) This is an attempt to capture them.
The process, start to finish.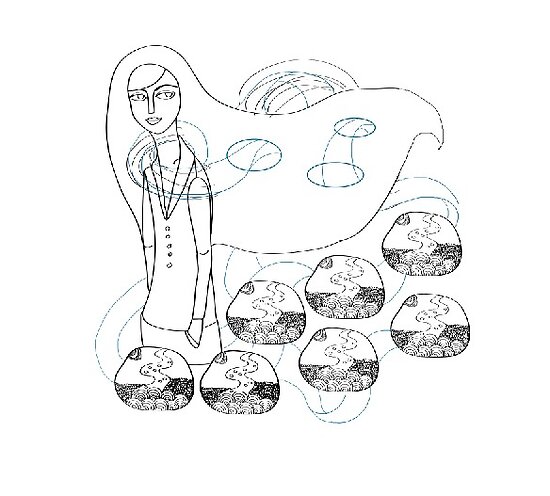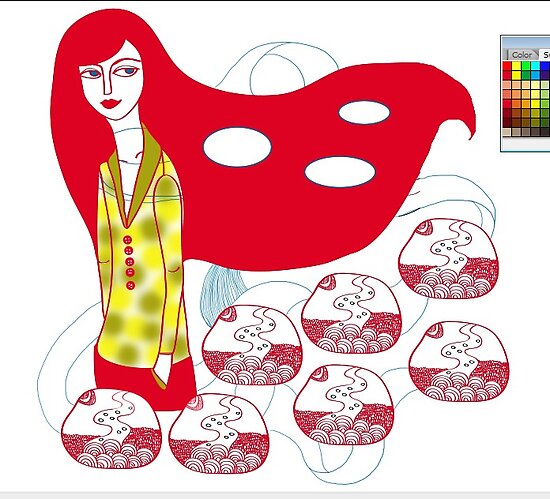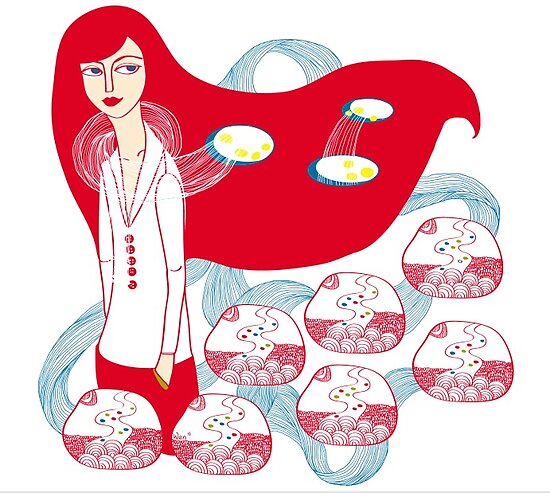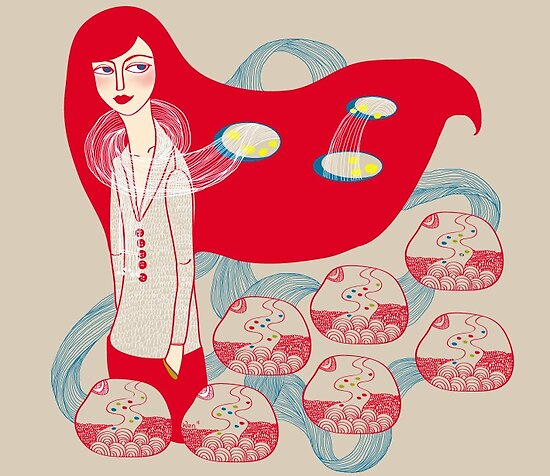 Final touches…
Add bunnies and suns. Tidy up.Change background colours until happy.
… and DONE. :)