BEST VIEWED IN LARGER VERSION!!
2 group features….
Edited with paint program pse 8
Kendrew Corners, Township of De Kalb, St. Lawrence County, NY..
photo taken May 02, 2011
left side of the school is the original part built in 1867, 10yrs. later in 1877 the right side was added as the town was growing fast..
Here is a story I found in historical archives written by:
Doris Jones Hadlock circa (1908) reprinted in (1964) who went to this school house as a young lass..
How times have changed in the last 100 yrs.
School in District No. 9…
In the early nineteen hundreds many older boys attended school sporadically when there was no work. Consequently the seventh and eighth grade boys were often as old as the teacher who was usually teaching with but one year of training class after High School. Many times discipline was a problem but sometimes there was a romance between a young teacher and an eighteen year old pupil.
The best years in our school were those under the direction of Louise Stone Bingham who taught there for several years and brooked no nonsense from any of us. Our day began before nine when the older boys brought in a days supply of wood for the box stove. In winter wet mittens and overshoes were spread to dry on the floor around the stove. In pleasant weather the windows were open to the breeze.
When teacher rang her bell we took our seats and opened our songbooks and the day began. We sang songs like Juanita, Music In the Air, Flag of the Free, Men of Harlech and America. Then we read together a Psalm from the back of the songbook. After this, classes began in earnest except that two well-behaved children were given the privilege of going to the spring at the Lime Kiln for a pail of water. This was placed on a shelf in the corner and a dipper hung over it. I've wondered since if that dipper was ever washed?
At noon those who lived at a distance and those who could persuade their mothers to let them bring a lunch opened their tin dinner pails and quickly ate the sandwiches and hard boiled eggs and went out to play.
In warm weather we ate under the trees— a pleasant thing to remember. In winter games in the snow were in order. Fox and geese came first: After a new fallen snow a large circle was trampled out in the snow. Then paths across like spokes of a wheel. The fox stood at the hub and the geese at the points where the spokes touched the rim. From here, though I found many others who had played this game, no one could remember just how it went. Does any reader remember?
The boys would take off their rubbers and run in their "felts" to have more speed. We coasted down limekiln hill into the road. Naturally there were several narrow escapes from being caught under a team of horses. Fortunately the few cars in town never ran in the winter as the roads were not plowed. The more adventuresome rode skipjacks. Ours were homemade with a block of wood fastened upright on a barrel stave and a small board on top of that for a seat. These made pretty racy coasting as balancing the thing was not easy on an icy hill.
On rainy days we stayed in and played games. The younger pupils played Tic tack Toe on the blackboard or London Bridge is Falling Down or drew pictures. Everyone played games like Queen Dido Died, Simon Says, Thumbs Up, etc.
But among the older children "Wink" was the popular game. For this a boy and a girl sat together in each of several seats. In one seat was a single boy who as surreptitiously as possible winked at the girl of his choice. She tried to get away and join him before her partner could grab her. if she succeeded, it became her former partner's turn to "wink". Much maneuvering went on to stay with a favorite partner and be blind to the wink of a boy one didn't like.
At parties we played Chase the Squirrel, a game very hard on two kitchen chairs, but at school we couldn't, there being but one chair. Some teachers carried their lunches, too, but many times we were completely on our own during noon hour and nothing worse than an occasional fight happened. This usually after an argument over One Old Cat, played outside in good weather.
We played Steal Wedges and Anti-I-over in which a ball was tossed over the schoolhouse. This game was played in many schools and all had a different way of pronouncing the name but the above is as near as I can come to the way we said it. Other games were Run Sheep Run, Farmer In the Dell, The Needle's Eye, Go In and Out the Windows, Drop the Handkerchief, Statues, Hide and Seek, Tag, PomPom Pullaway, Two Old maids Sat Down To Sleep, and Grab.
Singing games such as this were very popular. For this one the players marched two by two in a circle while singing to the tune of Turkey in the Straw. "Happy is the miller and he lives by himself. And the wheel goes round with his gaining pelf. One hand in the hopper and the other in the bag. As the wheel goes round, he cries out "Grab!" At the word grab the boys grabbed a new partner and the game continued.
Another game frowned upon by some elders was Hi Jim Along. This was the same dance they now call the Virginia Reel, But we did not call it a reel or even a dance because some were forbidden to dance.
Having no instruments, nor recordings, we sang and clapped hands to the rhythm. The words went:
Hi Jim along,
Jim along Josie
Hi Jim along,
Jim along Joe
This young lady wants a beau
Fall in the arms of Jim along Joe, etc.
But when teacher rang her bell everyone took his place and at least some studied as best they could. There were no report cards, but if Teacher told your Papa you weren't doing well he was likely to see that you did better.
I believe that the facts we learned, the Psalms we read till they were memorized and very familiar, the relationships with all kinds and ages of other children and the creativity of making our own recreation with no furnished equipment and the self-reliance we learned in old No. 9 made us better able to live rewarding lives in later years.
"FEATURED IN"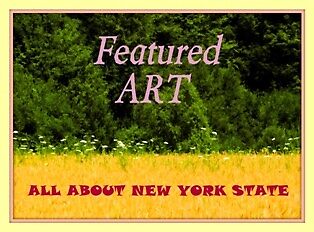 01/16/2012
"FEATURED IN"
01/16/2012