digital photo of sunflower in my garden, altered with fotoflexer to fresco painting.2010
poem written by oscarelizondo- thank you my friend for another wonderful collaboration!!
She Loves, She Loves Me Not
For years of yore I have played this game with a sunflower,
Hoping I could romance you with it's fascinating power.
I've pulled the petals and said,"She loves me, she loves me not,"
And when the answer has been negative my stomach is in knots.
Now I've become wiser and painted it here to mark the right time,
So that the last petal ends with a yes making it taste not like a sour lime.
Please except this beauty of a flower that has champion my love,
And there will be no ending in "She loves me not," for heavens above.
Yellow petals with a golden lining and a stem of green and brown,
So that I will be your prince and you my princess with her crown.
My love for you will be represented with this picture of wild emotions,
That will forever live and never fade away with our intended commotions.
Now close your eyes and let me hug you with the aroma taste,
That will appear in your mind and heart without a moments haste.
Allow my gift of a painted sunflower dressed up for a special occasion,
That dignifies the wild moment in my soul of my loving passion.
"sun"

"sun"

"sun"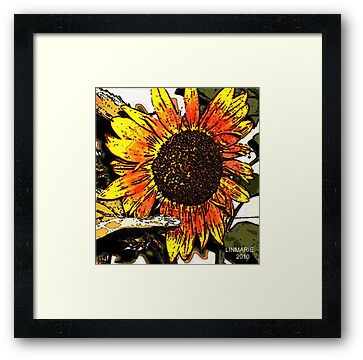 "FEATURED IN"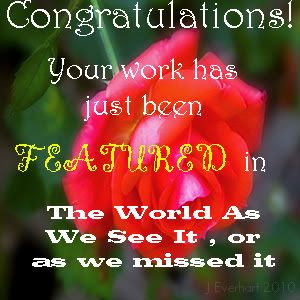 07/22/2010