today finds me wanting to be with mother nature, but the pouring rain will not stop. My flower gardens are lush but my daisies are laying over with the weight of the rain,, so between raindrops, I picked and brought inside, this is the inspirational painting I did about the life cycle of Daisy.
11″ × 14″ on artist poster board-06/24/2010
MIXED MEDIA-spray paint, acrylics, pen/ink, and nature.
VIEWED MUCH BETTER IN LARGER VERSION!
"LIFE"

"LIFE"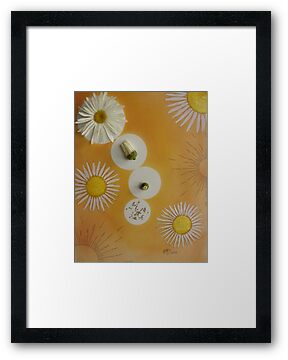 "FEATURED IN"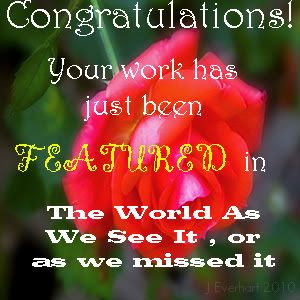 06/24/2010
"FEATURED IN"
07/11/2010