At this special, but busy time of year may you pause to remember all things beautiful in life that bring smiles, happiness and joy. Flowers are one of nature's wonderful gifts for us all to enjoy…may an Angel touch your heart with such a gift to brighten up your day.
Angel Flowers
Over cotton hill you hear the flutter of wings,
where everything glows and many birds sing.
In golden light Angel Flowers do grow,
In their pretty blue hats they stretch high and low.
They are waiting there for us all to see,
where love abounds and hearts run free.
Linda Callaghan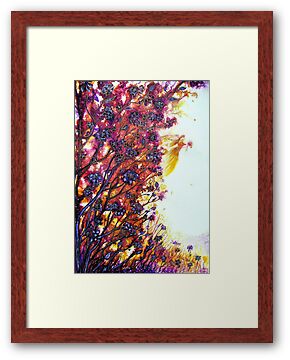 Watercolour and ink on Canson 300 gsm
Dimensions 29 × 42 cm
Featured in Red Bubble Groups
Impressionism
Works on Paper
Mixed Media