ORIGINAL SOLD – 1.3.13 (also available as Ipod and Ipad cases Here
As the year draws to an end we reflect on what has passed and what is to come. One of our highlights, amongst others, was celebrating a family wedding. Still no matter what, or who you are, love's promise can come from anywhere. May love surround you all.
Love's Promise
Remember the day when we said I do,
the world slipped away and there was just me and you!
Our hearts that were two from then became one,
beating together forever whatever may come!
Linda Callaghan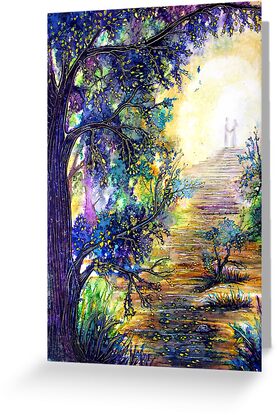 Watercolour and Ink on Canson 300 gsm
Dimensions 30 × 44cm
Featured in Red Bubble Groups
Painters Academics
Art with Meaning
Artists Universe
Art At Its Best