I am in the process of painting another 3 Sisters Painting that I will put into some exhibitions this year, but taking a break from it I decided to pick up my pastels. I have not used them for some time and still feeling my way around them..with paper and brands. I chose cool colours for my Dusk pastel painting instead of the usual warm ones.
Colours of Dusk
Dusk creeps slowly across the sky
Shadows fall to a lone bird's cry
Warm colours are replaced with cool
Day sneaks away as night comes to rule.
Linda Callaghan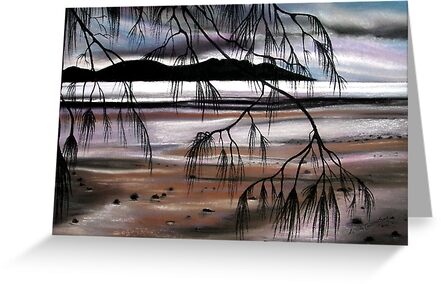 Pastels and Faber Castell Pitt Pencils on Twilight Canson Mi Teintes Pastel Card
Featured in
THE BEST OF REDBUBBLE
IMAGE WRITING
ARTIST UNIVERSE
SHAPES AND PATTERNS
SILHOUETTES
A CLASS OF ITS OWN