So wet and miserable here at the moment with the weather. Still our garden is happy it is raining and has rewarded us with some beautiful hydrangeas. Feeling inspired by the ones I have on display in a vase it was time for me to paint Happy Hydrangeas.
Happy Hydrangeas
The sprinkling rain falls softly on petals aglow,
as the flowers in the garden put on their best show.
Happy hydrangeas glisten and shine,
bowing and dancing all in time.
The sun peeks through and the bees take their chance,
from flower to flower they perform their dance.
Linda Callaghan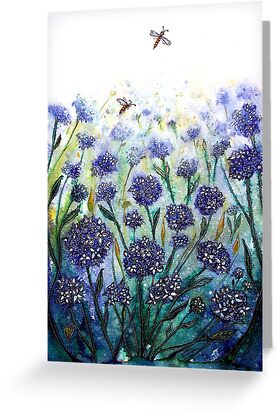 21cm x 29cm Watercolour and inks on watercolour paper.
Featured in
IMAGE WRITING GROUP
AL THINGS POETIC AND ARTISTICAL
PAINTED UNIVERSE
WATER MEDIA
BLOOMS ALL SEASONS
PAINTED NATURE WITH OBJECT
MIXED MEDIA