As children I am sure we were all lost in the magical world of fairies and elves … what began as a flower painting of a different kind ..I turned my imagination to fairies..we are never to old to still believe.
ORIGINAL SOLD
Fairy Flowers
The reason fairies cannot be seen,
Is they live in the fields of flowers so Green.
Here they hide and love to play,
If you ever found them you would want to stay.
Amongst the grass, tiny petals do grow,
A fairy keeps watch so no one will know..
This secret place that they do keep,
Where fairy flowers grow right under your feet!
Linda Callaghan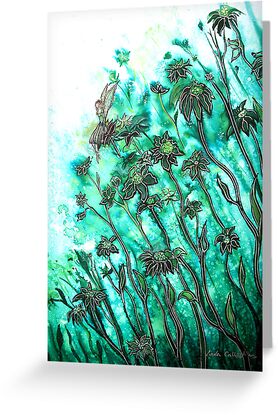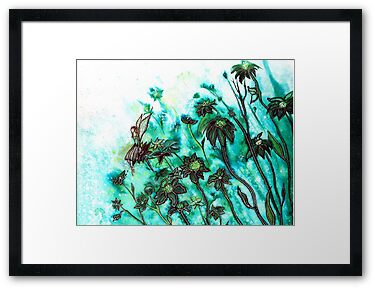 Watercolour and ink on 300 gsm Fabriano Acquarello Watercolour paper. 21 × 29cm
Featured in
SHAMELESS SELF PROMOTION
WELSH ARTISTS
GREEN GROUP
COLOUR ME A RAINBOW
SUPERBLY VISUAL
ART UNIVERSE
EVERYDAY WOMEN
ARTISTRY GROUP GALLERY