Trying my hand at pet portraits, and no other animal could give me more inspiration than our faithful dog Rocky. I often wonder what he thinks ..he is always one step ahead of me as if he can read my thoughts. He is getting old now and is 9 this year with a little grey around the nozzle but just as handsome as ever and more than just a dog to me!
Just a Dog?
Close at your feet I watch over you.
I know when you're happy and also blue.
I follow you wherever you go,
You are my master this I know.
You look after me and I you,
We take care of each other this is true.
Linda Callaghan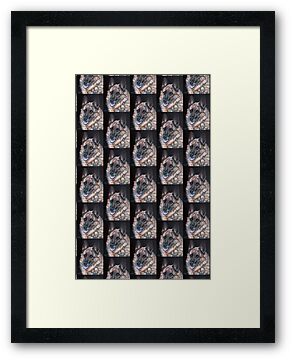 Soft pastels and Pitt Pastel pencils 21 × 29cm on Black Canson Pastel Paper
Featured in
EVERY LITTLE THING YOU DO
PAINTERS UNIVERSE
PAINTED NATURE WITH OBJECT
Top Ten Challege Winner in Women's Painters Group