Taking my trees to a different level beneath the sea! .I enjoyed the journey playing with my watercolours, inks and pastels using my imagination to create this magical underwater scene.
Mermaid's Garden
There is a secret garden beneath the sea,
Where the flowers grow wild and free.
Their petals glow amongst the reeds,
Grown by the mermaids who plant the seeds.
A magical place where no man goes,
The light filters down and the water flows.
They come and pluck their treasures bright,
With joy in their eyes and much delight.
Linda Callaghan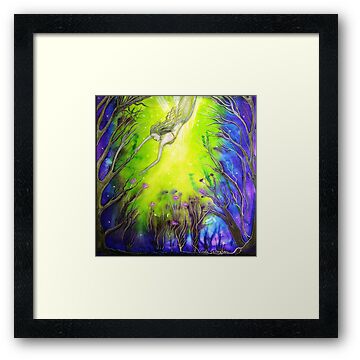 Watercolour, pastels and inks on Arches smooth watercolour paper.
Featured in
LIVE, LOVE, DREAM
ART AND STORIES MADE FOR CHILDREN
WATER MEDIA
VAVOOM