It is Mother's Day here in Australia on May 8th. Happy Mother's Day to all those celebrating this occasion! Remembering my mother-in-law's favourite flower is an Agapanthus I have painted this as a surprise for her. Agapanthuses line our driveway and when in flower in December with their blue and white flower heads, look very pretty indeed!
Agapanthuses are a member of the South African Lily family and are very easy plants to grow. They grow and multiply into clumps and produce masses of flowers.
Agapanthus Surprise
On stalks of green, flowers blue and white,
Petals abound like bells opened wide.
They sparkle and shimmer in the bright sunlight,
Showing off their beauty with utmost pride!
Take a peek at this flower you will be surprised,
With their display of colour before your eyes.
Linda Callaghan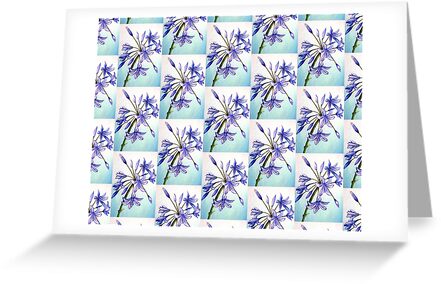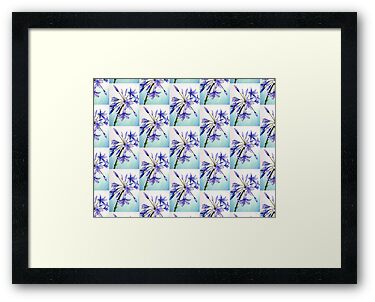 Small acrylic painting on canvas – dimensions 14.5 × 30cm.