Using the wet in wet technique and layering with bright watercolours, I let my imagination wander and it took me into this colourful, patchwork landscape. Step in and enjoy.
Colours of Twilight
The sun is setting and we feel no fear
As it bathes the land with its brilliant rays
The night approaches and pulls us near
Holding us tightly until the break of day.
Linda Callaghan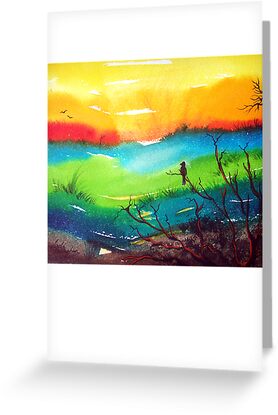 Watercolour on Arches paper using a brilliant watercolour wheel.
FEATURED IN IMAGE WRITING GROUP