Trying to capture the heat of a landscape in tropical regions, I dropped watercolour paint onto Arches 300 gsm watercolour paper then shaped the painting.
Tropical heat
The hot sun's rays light up the trees,
spraying light and colour into the breeze.
The heat unbearable, the sky lights up,
and the forest sparkles with a rainbow touch.
Linda Callaghan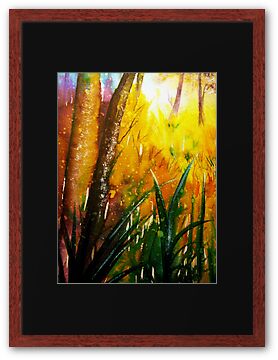 Featured in Redbubble Groups
THE BEST OF THE BEST
IMAGINATIVE SKULLS