Commissioned work of art using the client's own photo as a reference, I really enjoyed painting this cute little frog chillin' at the lily pond.
Chillin' At the Pond
Time to sit and have a rest
at the lily pond, it is the best!
Here I chill, swim and play,
from early morn until the end of day.
Linda Callaghan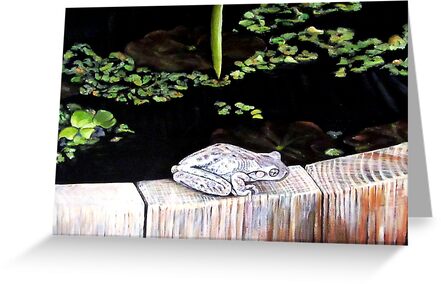 Featured in Redbubble Groups
EVERYDAY WOMEN
IMAGE WRITING
ART UNIVERSE
Acrylic on Canvas 40 × 30cm.