29 FAVORS
WINNER IN THE CHALLENGE THE BEST OF ANYTHING AND EVERYTHING 3-3-11
FEATURED IN TOY DOGS OR US 2010
FEATURED IN THE WORLD THE WAY WE SEE IT OR MISSED IT 2010
FEATURED ON THE REDBUBBLE EXPLORE PAGE 2011
FEATURED IN THE WORLD OF SHIATSU AND MALTESE 2010
FEATURED IN THE JUST FUN GROUP 2011
FEATURED IN 31 ARTISTS OF REDBUBBLE 2011
FEATURED IN DOGIE AND KITTY PARADISE 1-26-11
29 FAVORS 132 COMMENTS 540 VIEWS
This is a picture of my little Shitzoo Yorkie who is about 10 weeks old now. The picture was taken when we had gone for a ride in the car with my SX120. The puppy was then cloned onto his blanket. The work was done in photoshop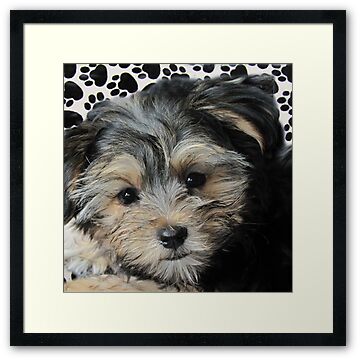 !
!
285 VIEWS 28 FAVORS 107 COMMENTS
TOP TEN WINNER SEPTEMBER 2010 GROUP AVATAR YOU BIG SOFTY
TOP TEN CHALLENGE WINNER IN THE WORLD AS WE SEE IT OR MISSED IT 10-17-10- PET PORTRAITS
CHALLENGE WINNER IN THE BEST OF EVERYTHING AND ANYTHING LAP DOGS 3-2-11


!
THIS LITTLE FELLOW MADE THE EXPLORE PAGE 3-3-11