I Facebook I Fine Art America I Society6 I Instagram I Twitter I
Featured in Metallic Junktion 8 April 2012
Featured Artists Universe 13 July 2011
A Victorian era light at the main intersection in the country town of Beechworth, Victoria.
Canon EOS 1000D f10 1/640 ISO400 focal length 55mm
I used Photoshop CS5, Topaz and Melancholytron filters and a texture from Shadowhouse Creations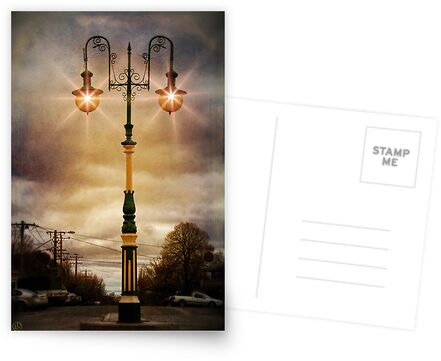 Using Photoshop I removed a piece of clothing that was wrapped around the top of the light.
For the glow of the light I used Filter – Render – Lens Flare, then transformed the flare into narrow beams, duplicated 3 times and then rotated 3 of them till I had the result that you see.
Unedited image below