MY NEWEST CHILDREN's BOOK is on AMAZON!
Black Cats Get A Bad Rap
Are you a fan of my art? If so…..you can:
BUY MY BOOKS
VIEW MY WEBSITE
SUBSCRIBE TO MY WEBSITE
WELCOME TO MY RB PAGE!
My mother once told me that I started to draw as soon as I could hold a pencil. I have no memory of that, but I do remember that during those years, art was all I thought about.
Bio
Growing up in the Appalachian hills of Southern Ohio, delighting in drawing and painting at an early age, Apple received artistic support from creative and loving parents. Awarded a scholarship to the Columbus College of Art & Design in 1964 was the first step of a life-loving journey into the creation of art.
Always seeking new ideas and experiences led Apple to France, Italy, Greece, Sweden, Mexico, Canada and the U.S.A. southwest. Over the past 43 years her work has gained international recognition being exhibited in Mexico, Canada and the U.S. A. while finding it's way into many prominent collections around the world.
Those experiences and other life changes have influenced and altered her work many times throughout her forty plus year career. She spent over nine years seeking personal answers to life, which resulted in a large number of Visionary art works titled, "Journey of the Spirit".
Today, the technical and personal aspects of her work have merged to produce touching and whimsical images that stir the imagination and inspire the viewer to notice the little everyday moments of our life.
Images of my work do not belong to the Public Domain. All images are copyright © Linda Apple. All Rights Reserved. Copying, altering, displaying or redistribution of any of these images without written permission from the artist is strictly prohibited.
CHECK OUT MY CALENDARS!
Everyday Moments

Nostalgic Bit of Fantasy
My RB Gallery, where the painting are in categories
Categories:
All Featured Work-, Vintage Still Life & Trompe l'oeil, Animal Art, Fantasy, Landscape, People, Spiritual Visionary, Urban Art, Art Doll Sculpture, Still Life
8/25/09 – I AM HONERED TO BE A FEATURED ARTIST OF THE WEEK on PAINTERS IN MODERN TIMES


Front Page Oct.24th,2010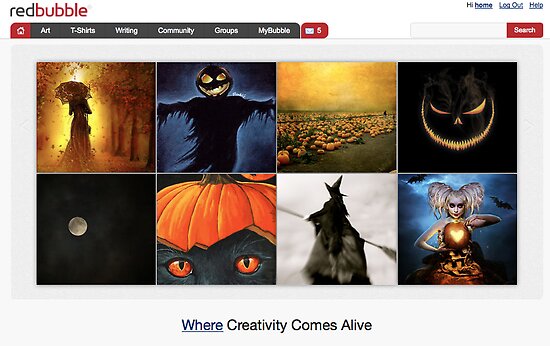 FEATURED WORKS
6/30/09 – 7/31/09

8/01/09 – 8/31/09

!
Solo Exhibition gallery
I HAD MY SOLO OPENING ON REDBUBBLE – MONDAY AUG. 17th at 8:00p.m.

Awards for this painting in May 2010:


Traditional Art Category – 2nd Place
SoJie 3, May 2010


Margaret Harris Fine Art Award
for Excellence in Fine Art
SoJie 3, May 2010