Using PS5 and my own brushes and some birds (see below source)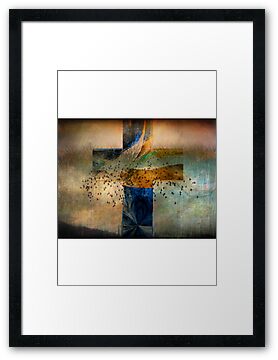 I love crosses and so this morning early I got up and started to create one. Below are quotes out of the religion I was brought up with, it's Sunday anyway! hehehe
To those leaning on the sustaining infinite, today is big with blessings.
Mary Baker Eddy
"Experiments have favored the fact that Mind governs the body, not in one instance, but in every instance."
Mary Baker Eddy
I would no more quarrel with a man because of his religion than I would because of his art.
Mary Baker Eddy
Direct from Science and Health:
The admission to one's self that man is God's own likeness sets man free to master the infinite idea" (S&H 90:24-25).
a layer of birds by distressed jewell
the rest are my own and the cross created from a sail maniped in photoshop