Arcrylic Paints, Aboriginal Dot Painting, Crystal's, Gold Leaf. Chakra's, Spirituality.
(Two spiritual worlds colliding through art, healing through crystals and chakra's). The Dragonfly stands for change, Metomorphosis. Symbols in the dots of wings. Two Worlds Colliding…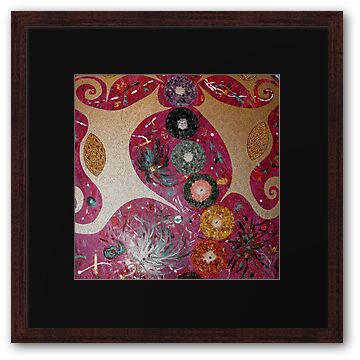 1.5 Mitres High – 1500 mm
YELSEL. B.(Artist Signiture)
The body of the Dragonfly is the Chakra's and the Crystals have been strategically placed for maximum energy and Healings, I use Acrylic paints in all my paintings and traditionally make all my dotters. I make my fine paint brushes out of my children's hair. The gold and silver colours depict Male and female energy (Gold Male – Silver Female),
DRAGONFLY
(TWO WORLDS COLLIDE)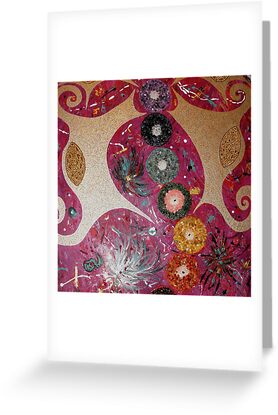 BLUE DRAGONFLY (colour change PHOTO SHOP)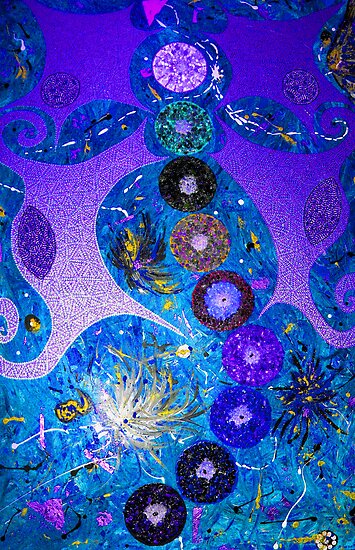 YELSEL.B.
---
I have spent many years researching crystals; I personally found the Opals and Green Agate in Lightning Ridge some 17 years ago. I have travelled far and wide collecting Crystals.
This is a list of some of the Crystals used and where they come from.
Rare White Opals & Black Opals (Lightning Ridge), Herkimer Diamonds (North America), Clear Quartz (Hill end), Amethyst (Tamborine Mountain), Blue Agate, Green Agate (Lightning Ridge), Green Jade (Africa), Rose Quartz, Turquoise, Blue Aventurine & Green Aventurine, Purple Fluorite (Hill end), Aqua Aura Quartz, Blue Lace Agate, Rubies (Glen Innes), Citrine, Tigers Eye, Red Jasper, Mook Jasper, Leopard Jasper, Black Tourmaline (Glen Innes), Garnets (Fullarton River QLD), Smoky Quarts (Glen Innes), Black Obsidian, Rutilated Quarts, Hematite, Black Onyx and 24 carrot Gold Leaf.
YELSEL B.