Birch Tree Catkins wave softly in the breeze.
A catkin or ament is a slim, cylindrical flower cluster, with inconspicuous or no petals, usually wind-pollinated (anemophilous) but sometimes insect pollinated (as in Salix). They contain many, usually unisexual flowers, arranged closely along a central stem which is often drooping. They are found in many plant families, including Betulaceae, Fagaceae, Moraceae, and Salicaceae.
Location: Elk Island, Alberta, Canada
I use a Canon PowerShot SX20IS and "what I see is what it is".
"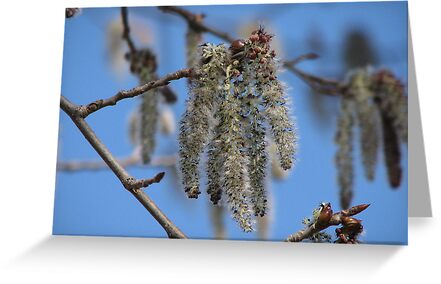 "
"
"