Spring had arrived and the Pussy Willows had budded…and then more snow came.
Pussy willow is a name given to many of the smaller species of the genus Salix (willows and sallows) when their furry catkins are young in early spring.
Location: Devon, Alberta, Canada
I use a Canon PowerShot SX20IS and "what I see is what it is".
"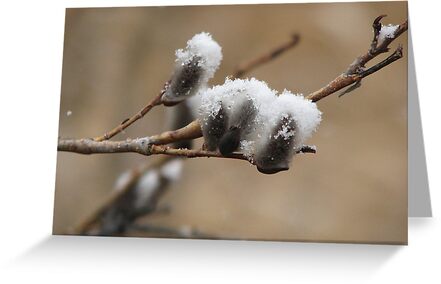 "
"
"