I use a Canon PowerShot SX20IS and "what I see is what it is".
The blossom on the garden Pea vine.
A pea is most commonly the small spherical seed or the seed-pod of the pod fruit Pisum sativum. Each pod contains several peas. Peapods are botanically a fruit, since they contain seeds developed from the ovary of a (pea) flower. However, peas are considered to be a vegetable in cooking.
Location: Summerland, British Columbia, Canada
"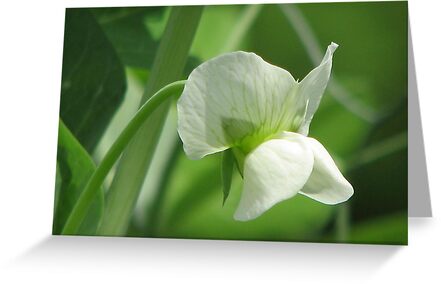 "
"
"