I use a Canon PowerShot SX20IS and "what I see is what it is".
More than enough room for two!
A bumble bee (also spelled as bumblebee) is any member of the bee genus Bombus, in the family Apidae.
Scabiosa is a genus in the teasel Family Dipsacaceae of flowering plants.
Location: Devon, Alberta, Canada
"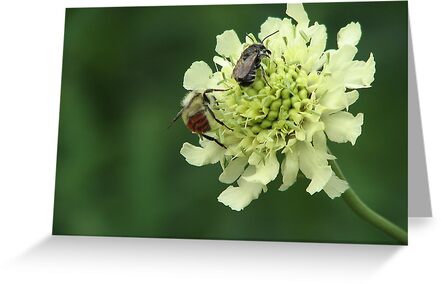 "
"
"