The berries of a Mountain Ash Tree glow in the sun.
The rowans or mountain-ashes are shrubs or small trees in genus Sorbus of family Rosaceae. They are native throughout the cool temperate regions of the Northern Hemisphere.
Location: Onoway, Alberta, Canada
I use a Canon PowerShot SX20IS and "what I see is what it is".
"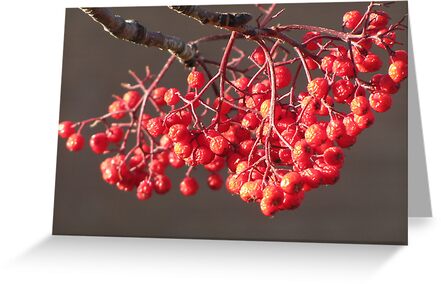 "
"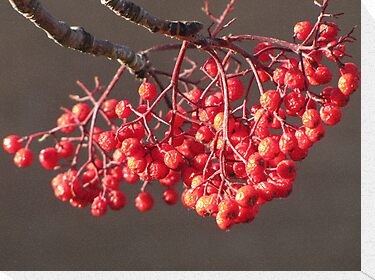 "
Also – 'Waiting for the Birds'
"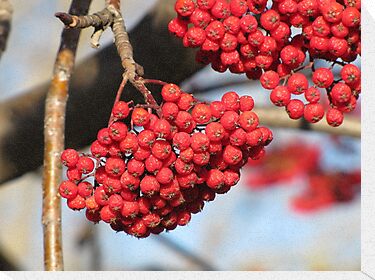 "